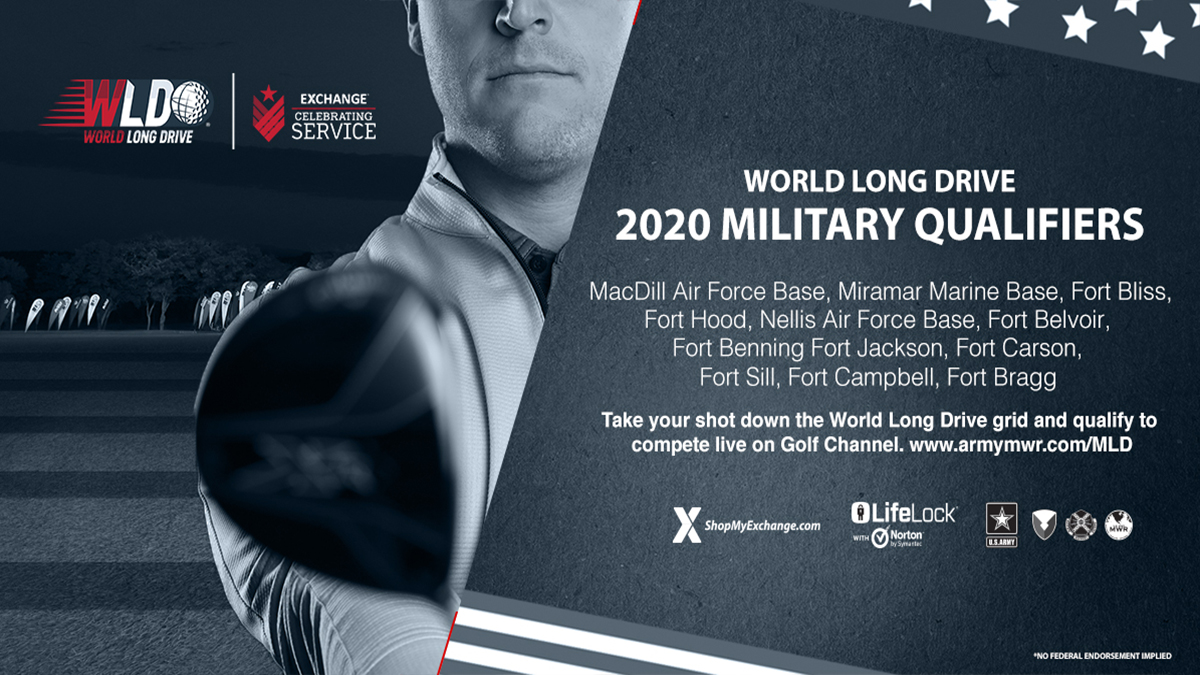 Date: Apr 13 2020, 2 p.m. - 5 p.m.
Golf Course - 390 Baltzell Avenue Bldg 390 Fort Benning 31905 Google Map
Take your shot down the World Long Drive grid and qualify to compete live on the Golf Channel! The Fort Benning Golf Course will be hosting the local Military Long Drive (MLD) Qualifying Competition on April 13. The winner will advance to the televised MLD Championship in Fort Jackson for a chance to win $10,000 and an invitation to the 2020 World Long Drive Championship.
The $25 entry fee purchases one attempt of eight drives. Participants may purchase additional attempts, time permitting.
The prizes for the 2020 Military Long Drive Qualifying Competition are:
- 1st Place - $400 Pro Shop gift certificate + trip to MLD Championship
- 2nd Place - $250 Pro Shop gift certificate
- 3rd Place - $150 Pro Shop gift certificate
This event is sanctioned by the World Long Drive Association and is sponsored by the Exchange and LifeLock.
For more information, visit ArmyMWR.com/MLD or contact the Fort Benning Golf Course at 706-545-0397.