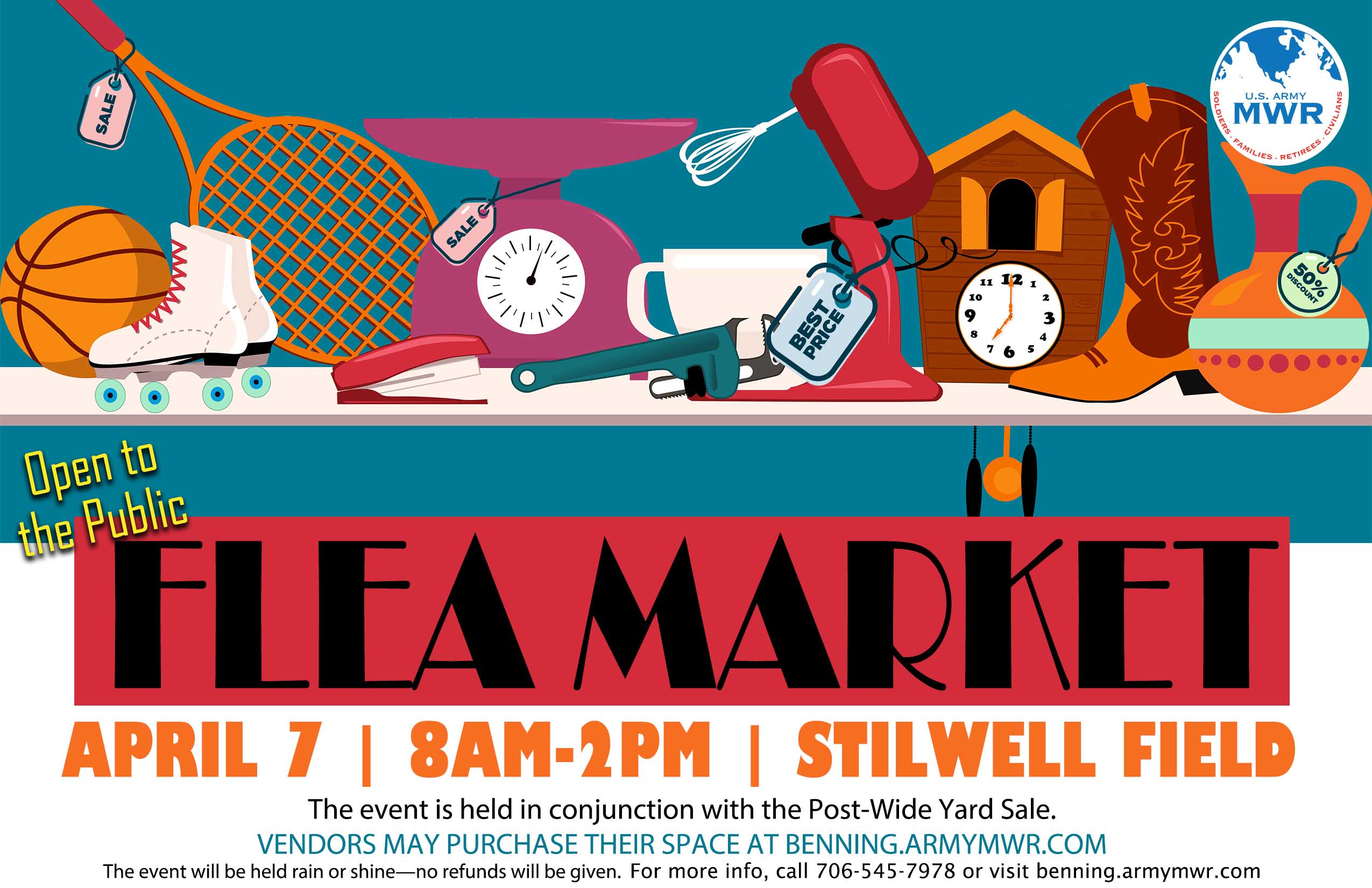 Date: Apr 7, 8 a.m. - 2 p.m.
Outdoor Recreation, Storage & Rentals - 7310 Gillespie Street Bldg 1707 Fort Benning 31905 Google Map
The Fort Benning Flea Market, from 8am-2pm April 7 on Stilwell Field, coincides with the post-wide yardsale, so expect thousands of shoppers from across the valley. There is no charge for admission for shoppers. Booth space is $15 for a 10x10 or $25 for a 10x20. Tables and chairs are also available for rent for $8 per table and $1 per chair. Register online at benning.armymwr.com. For more information, call 706-545-6323.