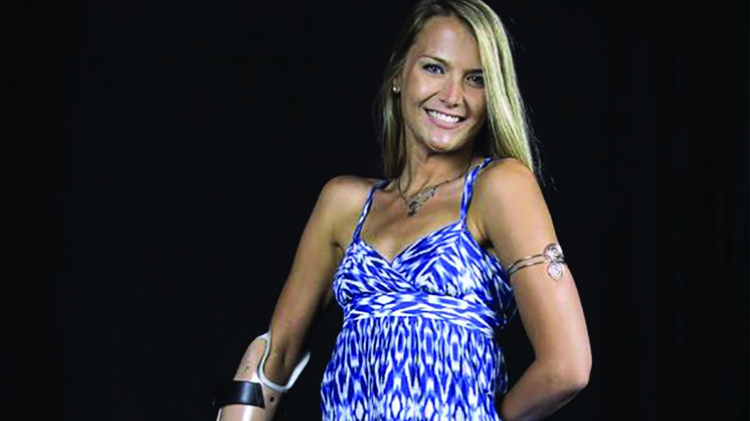 The Evolution of Aimee Copeland
Note: This event has already passed.
Date: Mar 6 2019, 1:30 p.m.
Family Advocacy Program - 7131 Richardson Circle Lewis Hall, Bldg 36 Fort Benning 31905 Google Map
"At the beginning of each day (really at the beginning of each moment) we must make a choice. Will I have fear or hope? Fearlessness doesn't mean being devoid of fear; it is an inescapable part of the human experience. Rather, holding hope requires the bravery to look at fear directly and to choose to forge ahead anyway, knowing that there will be pain and that in the end, it will be worth it.
"So make your choice right now. Will you cower from fear, curl up in a ball, and give up completely? Or will you fight with courage and dignity in the face of it? Only you decide your future - in each moment, every day. Yesterday, today, and tomorrow, I choose the warrior's cry, and I invite you to join me. Let's do this."
The Family Advocacy Program will host The Evolution of Aimee Copeland at 1:30pm March 6 in McGinnis Wickam Hall's Marshall Auditorium. Copeland will speak of her struggles and triumphs after losing all her limbs to a flesh eating disease. Her resilience has inspired captured the nation's interest, and now she speaks to a Fort Benning audience. This is a free event and open to the public. Service members will receive credit for FAP, ASAP and Suicide Prevention training in accordance with applicable Army regulations. For more information, all 706-545-4013.
Contact
Military DSN Tel:

(312)835-4043