Beat the Sun Run 5K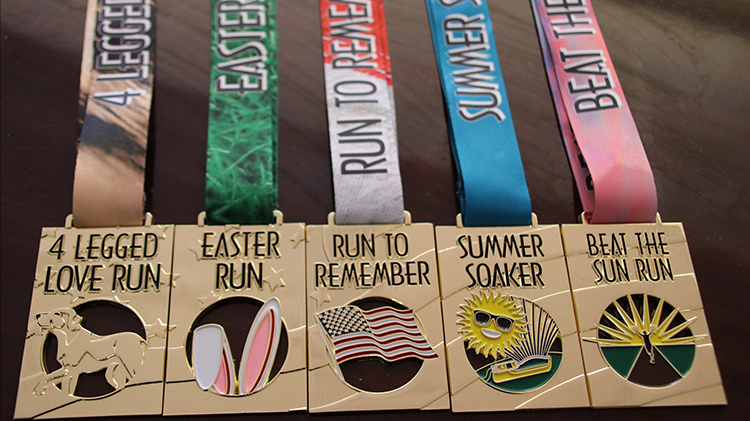 Grab your running shoes and join us for our next run! Below are the dates for our 2021 runs.
Mar 6 at 10 a.m. | 4-Legged Love Run 5k | Dog Park
Mar 27at 8 a.m. | Easter Egg Color Run 5k | Doughboy
May 8 at 8 a.m. | Run to Remember 5k | Doughboy
Jul 31 at 8 a.m. | Summer Soaker 5K | Breezeway
Sep 2 at 7 p.m. | Beat the Sun Run 5K | Fort Benning Golf Course
Pre-registration for each run cost $15 for runners ages 6 and up, and $10 for children 5 and under. Don't wait, don't hesitate! Register in advance to guarantee yourself a t-shirt; limited to the first 250 registered participants. Day of registration prices increase by $5. Stroller friendly routes are available for our 5k runs. Registration for 5k Series will open January 19 and the Oktoberfest 10k/5k, Turkey Trot 5k and Ugly Sweater 5k will open 45 days before the race.
Back by popular demand, 5k Run Series from February to September feature a five piece medal set that you can collect by completing the series. Finisher medals are provided for all paid entries.
For more information, contact lori.m.smith38.naf@mail.mil.
*These events are not part of the 5K Run Series. They price for these events are $30 pre-registration, $35 day of registration. Registration opens 45 days before the event.
Cost
$15 for runners ages 6 and up, and $10 for children 5 and under
Races
Golf Course

Tee times are recommended, call 706-545-0397.