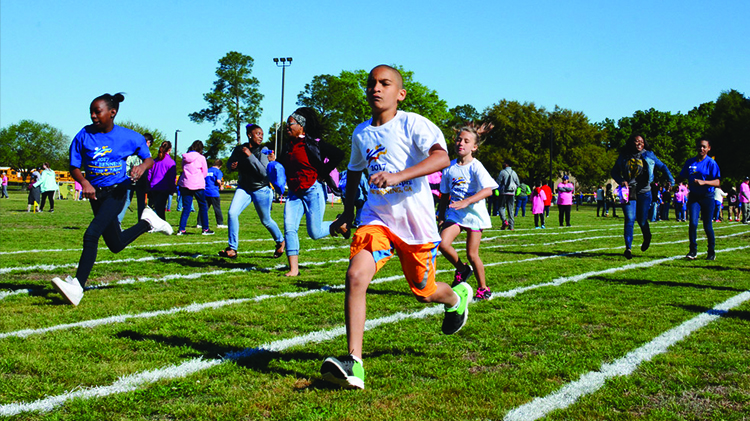 Field Day for Exceptional Children
Date: Apr 5 2019, 9 a.m.
Fort Benning MWR will host the fifth annual Fort Benning Field Day for the Tri-Community Exceptional Children April 5. More than 1,200 students from all across the Chattahoochee Valley will participate in this event, which includes a great variety of fun and challenging activities, such as wheelchair races, bowling, kickball, soccer exercises, football and tennis ball throwing, a home run derby and so much more. Field Day activities start at 9am on York Field with a torch lighting ceremony. Thereafter, games will take place on Stewart-Watson Field and in Smith Fitness Center. We value the volunteers who make this incredible opportunity a reality for these children. If you would like to volunteer, call 706-545-1853.