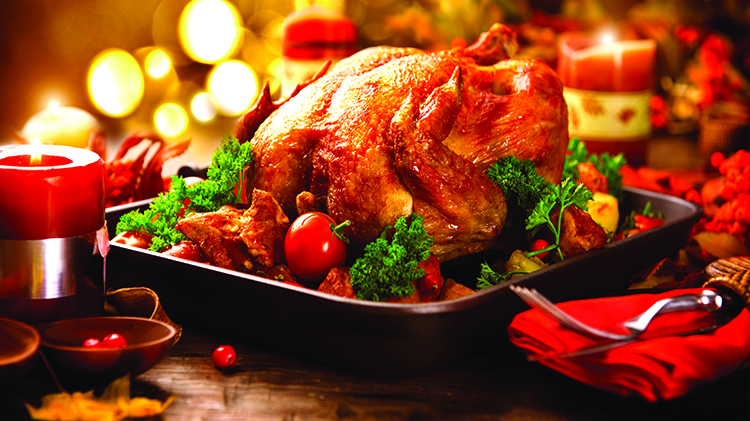 Thanksgiving Meals Prepared for You
Order Nov 1-17!
Order your Thanksgiving meal from the Benning Club. Choose between sliced turkey and gravy or glazed ham and three side dishes (sweet potatoes, mac & Cheese, collard greens, cornbread dressing, seasoned corn or mashed potatoes and gravy.) All meals come with dinner rolls.
Meal packages are $55 for up to six people, $95 for 10, and $165 for up to 18.
For entrees only, the cost is $20 for six people, $38.50 for 10, and $70 for up to 18.
A single side dish is $12.50 for six, $19.50 for 10, and $33 for 18 people.
Desserts are available. Each pie serves eight people: apple or pumpkin for $15 and pecan for $20.
Place your order weekdays between 8am-4pm Nov. 1-17 by calling 706-325-9490 or 706-687-1861 or visiting the Benning Club. Payment, in the form of cash or credit, is due upon ordering. All orders will be picked up between 10am and noon on Thanksgiving Day, Nov. 23.